[meteor_slideshow slideshow="home1″]
Sandefer Law Firm Overview
Criminal Defense Attorney & DUI Defense Trial Attorney
Proudly Serving Clearwater, St. Petersburg, Pinellas County, Tampa Bay and the State of Florida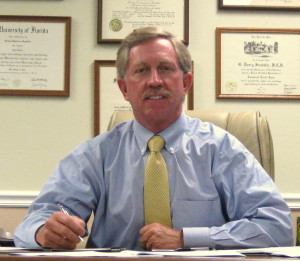 Sandefer Law Firm was first established in 1991 by Larry Sandefer.  From 1978 to 1986, Larry Sandefer was a prosecutor in the Sixth Judicial Circuit, Pinellas County, Florida. While there, he was elevated to the positions of Lead Trial Attorney and Division Director.  In those positions he supervised trial attorneys in several felony and misdemeanor Court divisions and made decisions regarding active cases.  He also tried major cases including homicides, sexual batteries, drug trafficking, and all other types of felonies and misdemeanors. He served on the homicide response team.  After leaving the State Attorney's Office, Mr. Sandefer served in private practice with a well established law firm before opening his own criminal defense firm in 1991.
Sandefer Law Firm concentrates on criminal defense matters and DUI defense only. Criminal defense matters include DUI, DUI manslaughter, homicide, drug trafficking, drug sale and possession, sexual battery, sex crimes, Internet crimes, pornography, theft, burglary, conspiracy, elder abuse, child abuse, consumer crimes and consumer fraud, domestic violence, organized crime, weapons offenses, 10/20/ life,  retail theft, and all types of felonies and misdemeanors, including applications for sealing records, probation violations,  juvenile crime, and termination of probation.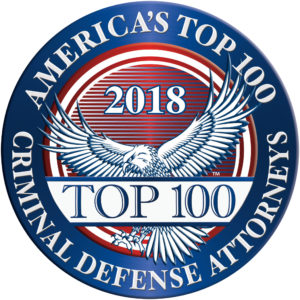 Background
Larry Sandefer's experience is varied. Throughout his life, he has consistently been honored with leadership positions. He was named one of the outstanding high school graduates in Florida in 1968. While in college at Auburn University in Alabama, he was selected for the National Leadership Honorary Fraternity Omicron Delta Kappa. He was treasurer of his business fraternity as well as treasurer and president of Phi Delta Theta Fraternity. Also, while at Auburn, he was named the Assistant Director of Auburn Free University. He was a four year starter on the varsity tennis team and was active in ROTC (USAF). He graduated receiving his Bachelor of Science in business and management in 1972.
Between college and law school, Larry Sandefer was commissioned as Second Lieutenant in the United States Air Force serving as a Procurement Officer on active duty at K. I. Sawyer Air Force Base in the upper peninsula of Michigan. While there, he was assigned to investigate irregularities in the career  program of the 410th Transportation Squadron leading an investigation of military personnel. While in the Air Force, Larry  also was a radio announcer at a cable radio station where he became music director. He attended the Air Force Institute of Technology Contract Law School in Denver Colorado.  He left active duty as a First Lieutenant serving in the Air Force reserves for a short time thereafter.
After leaving his service in the U.S. Air Force, Mr.  Sandefer attended law school at the University of Florida.     He was elected President of the Legal Fraternity Phi Delta Phi. He was also later  named as Honor Court Defense Counsel and later   Honor Court Chief Defense Counsel, given the duty of defending students charged with violation of University policies and/or cheating. He was honored to be named one of the three  Student Supreme Court Justices at the University of Florida.  In that position he heard appeals and decided cases regarding  student  government elections student government issues.
Larry Sandefer's legal career began as an Assistant State Attorney in the Sixth Judicial Circuit under James T. Russell, State Attorney. He served in that position for over eight years, serving as a Lead Trial Attorney supervising other felony trial attorneys. He then was chosen as one of three Division Directors responsible for major cases and training and supervising felony and misdemeanor divisions.
Continuing Legal Education/Certification
Mr. Sandefer has continued to educate himself and stay abreast of the latest legal developments. He was one of the first attorneys in the State of Florida, and the first in the Sixth Judicial Circuit of  Florida (Pinellas and Pasco Counties) to become Board Certified in Criminal Trial Law in 1987 and has maintained that certification since that date. He was the only attorney from the Sixth Circuit to be honored at the Florida Bar Convention 2012 by the Board of Legal Specialization and Education for being Board Certified in Criminal Trial Law for over 25 years.
Board certification standards require a rigorous examination and the experience of being the lead attorney on a large number of felony trials. It is considered the 'gold standard' when rating criminal defense attorneys.
After close to 40 years in criminal law in Florida, Mr. Sandefer is very familiar with  the Judges and prosecutors assigned to the criminal  courts. He is a former prosecutor of over eight years, with experience as both a Lead Trial Attorney and a Division Director in the State Attorney's Office. In those positions, he not only tried the most serious cases, he also supervised several trial divisions and trial attorneys. He is one of only a select few attorneys who have the experience of being former Division Directors.  There he was involved with the investigation and decision making aspects of these charges as well as sentencing decisions. The present Division Directors in the 6th Judicial Circuit still operate in the same manner as they did when Mr. Sandefer was a Division Director, and, therefore Mr. Sandefer is well aquainted with what goes into decisions and it's importance to the person making these decisions.   As a member of the homicide investigation unit, he was often called out to the scene of homicides.
In 1986, Mr. Sandefer opened his own Clearwater criminal defense office and has continued in the defense of criminal cases since that time. What Mr. Sandefer and Sandefer Law Firm take the most pride in is treating our clients the way we would want to be treated and providing with the best defense and best advice  that we can.  Mr. Sandefer has continued his training through continuing education courses involving violent crime, organized crime, defending capital cases in Florida, narcotic investigation techniques, false child abuse allegations, and numerous other education programs  by the National Association of Criminal Defense Lawyers and the Florida Association of Criminal Defense Lawyers. He is a graduate of the Criminal Trial Advocacy Institute at the University of Florida and has attended Masters of DUI Courses of the Florida Bar and the DUI Defender Courses in Las Vegas, Nevada. Mr. Sandefer has been honored with the national recognition of being named to the Bar Register of Preeminent Lawyers in America. This is a register which lists only the most distinguished law practices, those that signify the highest levels of legal ability and the adherence to professional standards of conduct, ethics, reliability, and diligence.  Mr. Sandefer has achieved a prestigious rating of AV by Martindale-Hubbell. This rating is a result of a peer review system based upon the confidential opinions of practicing attorneys and judges. Martindale-Hubbell has been recognized for over a century as the most respected source of authoritative information about members of the legal community. An AV rating reflects an attorney who has reached the heights of professional excellence and is recognized for the highest level of skill, integrity, and ethical standards.  He has been named a Florida Super Lawyer by Florida Super Magazine in 2009 and one of the top 100 Trial Attorneys in Florida by the National Trial Lawyers Association.
Experience, Background, Honors, and Achievements
                                    Professional Experience and Recognitions
Board Certified as a Specialist in Criminal Trial Law by The Florida Bar since 1987 .One of the first attorneys in the state to be awarded certification as a criminal trial lawyer.
The first attorney in the Sixth Judicial Circuit of Florida to be awarded board certification as a criminal trial law specialist
Named to Who's Who in America 1997 – present
Named to Who's Who in American Law 1997 – present
Named to the Bar Register of Preeminent Lawyers in America 2009 to present
Rated 10.0 by AVVO, Superb
Named to Top 100 Trial Lawyers by National Trial Lawyers Assoc. 2011, 2012, 2013
Top Lawyer of Tampa Bay- 2010, 2011, 2012, 2013
AV Rated by Martindale Hubbell, highest rating available in legal ability and ethics
Selected to Florida Super Lawyers 2009
Selected to Leadership Pinellas 1998
Past Chairman of Florida Bar Grievance Committee 6A, 2000
Former Assistant State Attorney 6th Judicial Circuit 1978-1986
For Pinellas and Pasco Counties
Lead Trial Attorney
Division Director (one of three), supervised one third of the felony and misdemeanor trial divisions, responsible for filing and sentencing decisions, attorney training, trials of major cases including homicides, drug trafficking, sex crimes, and violent crimes.
On-call Homicide response attorney, responded to scenes of homicides to advise and assist in the on-scene investigation and meet with the medical examiner on scene
DUI/traffic court supervisor
                                   Admitted to Practice before the following courts:
All Florida State Courts including Florida Supreme Court (1978)
The United States Supreme Court (1982)
The United States Fifth Circuit Court of Appeals (New Orleans) (1981)
The United States Eleventh Circuit Court of Appeals (Atlanta) (1981)
The United States Middle District of Florida (1978)
Professional Organizations
Pinellas County Trial Lawyers Association
Pinellas County Criminal Defense Lawyers Association
Florida Association of Criminal Defense Attorneys
National Association of Criminal Defense Attorneys
Clearwater Bar Association
St. Petersburg Bar Association
Florida Bar
Colorado Bar
                                             Pre-Legal Education and Background
Auburn University
Bachelors Degree BS in Management
Selected to National Leadership Honorary
President Phi Delta Theta Fraternity
Assistant Director of Auburn Free University
Treasurer of Business Fraternity
Varsity tennis team 4 years
U.S. Air Force ROTC
                                                      Post college and Graduate School
Masters studies in counseling at Northern Michigan University 1974
Active duty U.S. Air Force, K.I. Sawyer AF base,  Marquette, Mi 1973 1975 (active),  1975-1979   (reserves).
Procurement Officer
Appointed by Base commander as special investigator regarding suspected irregularities in the 410th Combat Support Group Transportation Squadron
Radio announcer on experimental radio station in  Marquette and Gwinn, Michigan     1973-1975
                                                 Law School & Legal Education
University of Florida, 1977, Juris Doctor (JD)
Served as:  Chief Defense Counsel Honor Court, 1976
Student Supreme Court Justice, 1977
President Phi Delta Phi Legal Fraternity
                                                       Continuing Legal Education
Larry Sandefer has maintained his continued legal education through courtroom experience, continued training, lecturing, courses, and seminars
Graduate Criminal Trial Advocacy Institute at University of Florida
                 Homicide Specific Continuing Education Schools/Seminars
'Life over Death' and
'Death is Different'
                   DUI Continuing Education Schools/Seminars
DUI,- Defending with Ingenuity, Las Vegas, NV, 2003, by the National Association of Criminal Defense Attorneys and the National College of DUI Attorneys
Winning with DUI, Las Vegas, NV, 2008, by NACDL and National College of DUI Attorneys
"Blood, Breath and Tears", presented by the Florida Bar, 1998, 2000, 2005, 2007, 2010, 2013, 2014, 2015, 2016, 2018
Intoxilyzer 8000, Fl Bar 2005, 2010
"Masters of DUI", Fl Bar, 1999, 2009, 2014
Strategies in DUI cases, Lorman 2000, 2005
DUI defense tactics 1997
Numerous Courses and schools regarding the following topics:
Top Gun Criminal Defense Attorneys Seminar
Polygraphs
Trial Tactics
Sentencing Guidelines
Domestic Violence
Search Warrants
Obscenity and Pornography
Use of experts in trial
Evidence
False Child Abuse Allegations
False Confessions
Police Interrogation Techniques
Blood Spatter Evidence
DNA
Forensic Sciences
National college of district attorneys conference on organized crime, Chicago 1985
National college of district attorneys conference on violent crime 1984
Annual state prosecutors conventions and seminar 1978 through 1984
                                          Miscellaneous Community Involvement
Co organizer and participant of mock trial presented annually for area high school students
Springtime City Kiwanis,   Community Service Chair 1995
Paint Your Heart Out Clearwater
Indian Rocks Beach City Commissioner 1994 2000
IRB Board of Adjustment 1994
IRB Parks & Recreation Board 1992 1993
IRB Chair, Charter Review Committee, 2003
Close Up Foundation