[meteor_slideshow slideshow="dui2″]
DUI Manslaughter now calls for a presumptive sentence in Florida of over 10 years in Florida State Prison, even on a first offense, and a minimum prison sentence of at least four years that a Judge can not go below.
It is recommended that you seek immediate legal help if your are charged or a suspect in such a case.  Do not speak with anyone including law enforcement without first consulting with a DUI manslaughter lawyer.  The consequences are serious.  We are available 24 hours for help, call us at toll free at 866-786-5297.  If it is after hours , when you hear the recording hit 1 and tell the operator it is an emergency to be connected to an attorney.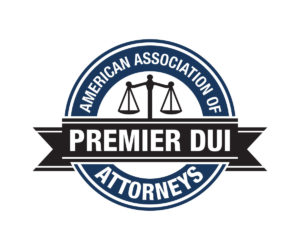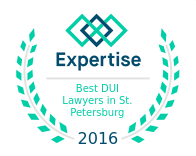 Contact a Pinellas County DUI Manslaughter Defense Attorney–727-726-5297
If you have been arrested for a Florida DUI Manslaughter or any other type of serious DUI offense, it is critical that you or someone on your behalf  contact a Florida DUI lawyer ASAP.  You can also fill out the online DUI Free Case Evaluation form below and explain your case in more detail.
FLORIDA DUI MANSLAUGHTER
What is DUI Manslaughter?
A DUI MANSLAUGHTER occurs when there is a someone dies as a result of an accident or the driving of another person and  the death is caused or contributed to by the person and that person  is driving under the influence of either alcohol or a controlled substance to the extent his or her normal faculties are impaired. It is an extremely serious accusation with life changing consequences on a conviction. The Florida Sentencing Code is what Judge's are required to follow in sentencing a person found guilty of DUI Manslaughter.
The Code is a series of scores given to different criminal offenses which the legislature has passed providing judges with punishments that should be handed down on certain offenses. Prior offenses are also given point values to score. There is a formula which is used to come up with a point value and a presumptive minimum sentence which the judge must follow.
On a conviction for DUI manslaughter the sentencing code, even with no prior convictions of any offense, calls for a minimum sentence in the department corrections (state prison) of four years that a Judge can not go lower than,  and a minimum sentence of  approximately 10 years. Florida statutes  allow for a person to ask the judge to "depart" from the sentencing code under very specific criteria presented to the judge for sentencing considerations. Even with a departure the legislature has passed a law that does not allow a sentence lower than 4 years in prison. An experienced DUI Manslaughter is very important in both the defense of the charges and in mitigation of sentence.
There are DEFENSES to DUI Manslaughter.
The state must be able to prove that the driver was at fault and was the cause of the death, not just that he or she was impaired.
The admissibility of the blood test, or breath test may be susceptible to a legal challenges affecting it's admissibility. There are specific statutory rules and laws that apply to how and when breath and blood may be taken or even requested.  Additionally there are issues of chain of custody, non alcohol swabs, the type of testing device used, and the qualifications of the person doing the test or draw.  The meaning of the results can be subject to challenge and consultations with experts in the field of toxicology and medicine may reveal defenses or challenges that are not apparent on the face of the evidence.
It is a defense to DUI Manslaughter  that the state lacks proof beyond a reasonable doubt that a person's normal faculties were impaired due to alcohol or a controlled substance. If the accident and the death were not caused by the person charged this may be a defense to the charge.
The particular circumstances of your case are vital and every case is different. You should discuss the circumstances of your arrest with an experienced DUI Manslaughter attorney. Larry Sandefer has been a criminal trial lawyer for over 35 years. He tried DUI manslaughter cases as a prosecutor and as a defense attorney.   Please review his experience and honors and then call us for an appointment. All initial consultations are free and are held in the strictest of confidence.
A DUI MANSLAUGHTER may involve the use of alcohol, and/or certain chemicals or controlled substances.  The fact that someone has a prescription for a controlled substance is not a defense to impairment. At Sandefer Law Firm we will go over thoroughly with you the circumstances surrounding your arrest, the evidence, and the options or alternatives available to us. A DUI or DUI MANSLAUGHTER by chemicals or controlled substances is a matter on which we often consult with the expert chemist.
It may be difficult for the state attorney to establish or prove impairment beyond a reasonable doubt due to ingestion of  substances other than alcohol.  Blood tests often  only show metabolites or are not quantified as to how much of a substance  may be in a person's system.  Marijuana a particularly difficult drug for the state to to establish impairment, especially since marijuana can remain in a person's system for weeks and it is difficult to prove if it impaired someone at the time of driving . Use of expert testimony is necessary in most of these charges. Larry Sandefer is familiar with and has handled many such cases.  Our initial consultations at Sandefer law firm are free.  Call us 727-726-5297.  Larry's profile
We feel that is important for you to gain as much knowledge as you can and discuss your case thoroughly with a qualified  DUI manslaughter defense attorney in order to make the proper decision regarding your representation.
FLORIDA DUI DEFENSE TOPICS