ARE YOU LOOKING FOR A  DRUG TRAFFICKING DEFENSE ATTORNEY IN PINELLAS COUNTY, FLORIDA AND THE SIXTH CIRCUIT OF FLORIDA
YOU ARE AT THE RIGHT PLACE
     The Sandefer law firm is an experienced Pinellas and Pasco County drug trafficking defense firm.  You can put the experience of Sandefer law firm to work for you.   We will be with you every step of the way.  Our motto is "WHEN EXPERIENCE COUNTS, COUNT ON EXPERIENCE ."                                                                                                                                                                                                                                                             
     Were you arrested or investigated for Drug Trafficking in Florida?
Why Larry Sandefer?
       We are located in Clearwater and utilize a satellite office on 9th Street in St. Petersburg, Florida.  While we cover the entire state of Florida, the majority of our trafficking cases are in Pinellas County and Pasco County which is the Sixth Judicial Circuit of Florida.  Why is this  important to you?  Larry Sandefer is a former prosecutor in the Sixth Circuit where he served as both  Lead Trial Attorney and as a Division Director.  He is one of only a few attorneys who served in both capacities. Larry was the first attorney in the Sixth Circuit to attain Board Certification as a Criminal Trial Attorney, which includes drug trafficking.  He has handled thousands of drug cases.  The same state attorneys office services the entire Sixth Circuit and the Judges rotate.  The Circuit includes all of the towns in Pinellas County and all of the towns in Pasco County, including Clearwater, St. Petersburg, Largo, Pinellas Park, New Port Richey, Dade City and more.                                 
CALL US NOW at 727-726-5297 or toll free at 866-786-5297 or send us an email
Consultations are free and confidential, and there is no obligation.                          
TRAFFICKING IN  A CONTROLLED SUBSTANCE IN FLORIDA
      The most serious drug offense in the State of Florida is drug trafficking.  The highest drug trafficking offense is Armed Drug Trafficking, which not only carries a minimum prison sentence but the possession of a firearm in the offense raises it to a possible punishment of life in prison.  All trafficking laws carry a minimum mandatory prison sentence of some length. The minimum depends on the drug or substance and the amount possessed.  Trafficking statutes set out these minimum sentences if convicted. 
Trafficking Does Not Mean You are a Major Drug Dealer 
      Most people think of drug trafficking as a crime by a major drug dealer importing drugs. This is not normally the situation. In the State of Florida, drug trafficking occurs either by the sale of a certain quantity of a drug or by the simple possession of a certain quantity of a drug or specific substance. This substance may be a "street drug" such as cocaine crack cocaine, crank, methamphetamine,  or heroin or it may be a prescription type drug such as Hydrocodone, Oxycodone, Oxycontin, Fentanyl or brand names such as Vicodin, Demerol, or drugs known as Roxies.  There has been an opioid epidemic in Florida for some time. The governor has recently increased the penalty for opioid sale and possession.
     For example, Oxycodone trafficking carries the same prison term as heroin  trafficking or trafficking in methamphetamines.                                         
Arrests Do not Target only Sellers   
   Drug trafficking is covered under Florida Statute 893.135. It was enacted initially to target high level drug dealers. It has come under wide use to charge users and those addicted to prescription drugs with trafficking.   When charged with or accused of drug trafficking it is especially important to obtain an experienced drug trafficking trial attorney and former prosecutor with supervisory experience in Pinellas County/Clearwater/St. Petersburg.                                                                                                                             
It is the total mixture that determines weight
          It does not have to be a pure drug to be a  trafficking charge.  Most people assume that it is the amount of the illegal substance that is weighed to come up with the weight for a trafficking amount of a drug.  This is not true in Florida.  It is the total weight of the mixed substance, no matter how much is filler and how much is the illegal substance.    
      Drugs are not commonly purchased in their purest form. They are most often mixed with some type of additive. For street drugs this may be a powder or liquid that will dilute the mixture. For prescription drugs the prescription drug itself is often mixed with fillers and other substances such as anti-inflammatories.
       The drug trafficking statutes require that the entire weight of all substances be used in determining the weight for arrest and charging purposes. For example, a prescription for Oxycodone may have .025 grams of the actual substance in it and have fillers totaling .25 grams. The total weight for arrest purposes would be the two amounts totaled together. As a result, a very small amount of pills or tablets may constitute trafficking in drugs.  An example is that one bottle of cough syrup containing certain substances could be a minimum mandatory sentence of 25 years if illegally possessed. Penalties vary for the type of drug or substance and so do the minimum mandatory prison sentences the statutes call for.  See these under the trafficking statute section in this website.                                                                                                                                                                                                              
Defenses and Options That May Be Available to You in Drug cases
Proof and Defenses in drug cases-What we can do to help you
—and what you can do to help your own case!
        Defenses: Lack of knowledge of the nature of the substance or lack of knowledge of its presence is a defense to a possession charge. Having a valid prescription for substance is also a defense. Other defenses may include entrapment by the police or a police agent. Entrapment means that someone was coerced to do something by the police that they would not have done, or a police agent or the police or their agent did something to cause a person to commit a crime that they would not otherwise have committed. The Fourth Amendment regarding unlawful searches and seizures is always a consideration in any drug defense and arrest.
      There are many things to be considered in a drug trafficking defense and in any drug possession or sale accusation. Usually, the first is the legality of the arrest and the search. Did the scope of the search exceed the authority the law enforcement officer had? If there was a search warrant, was the search warrant properly obtained and are the facts legally sufficient for the warrant? Was the warrant executed lawfully and properly? Was any consent lawfully given and not coerced? Did the consent cover the area searched?
     Often, trafficking arrests as well as other drug charge arrests result from a traffic stop. The legality of the traffic stop regarding founded suspicion or probable cause always needs to be investigated and addressed by an experienced pinellas county drug defense attorney. Larry Sandefer has extensive experience in Fourth Amendment Rights, illegal searches and seizures, and search warrant issues. In drug cases it is especially important to obtain the services of an  experienced Fourth Amendment defense attorney familiar with stop and search and seizure issues.
      Depending on the circumstances of an individual case, several options could be explored such as "substantial assistance" or presentation of legal mitigating circumstances. Trafficking Statutes allow for cooperation and assistance to be given credit towards possibly eliminating or removing a minimum mandatory prison sentence.  A person's existing addiction To a controlled substance or  a previous accident where drugs were prescribed which led to an addiction may be very valuable information for us to explore and talk with you about.
     Although trafficking cases may seem insurmountable to you at times, we have extensive experience in these cases and can discuss, with you, many alternatives to a conviction or a guilty plea on a drug trafficking case.  We will be with you every step of the way.  Our motto is "when experience counts, count on experience."  Call us.
Let us discuss your unique circumstances and evaluate options and defenses in handling your case.
[dt_divider style="thick" /]
OTHER FLORIDA DRUG TOPICS YOU SHOULD LOOK AT
What Defenses are Available to me on a Drug Charge in Pinellas County

Can I Avoid Jail on A Trafficking Charge, What can I do
[dt_divider style="thick" /]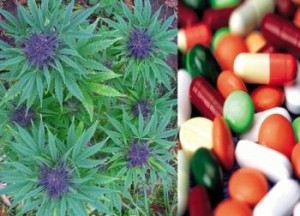 Sandefer Law Firm – Main Office
4625 East Bay Drive, Suite 203
Clearwater, FL 33764
Phone:  727-726-5297