JUVENILE OFFENSES
Florida Juvenile offenses are treated much differently by the courts and by the prosecuting authority than our adult offenses. Juveniles accused of crimes are charged with "acts of delinquency".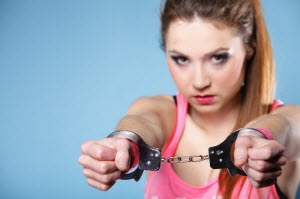 Often juveniles are referred to the Juvenile Assessment Center where counselors speak with them and make a recommendation as to whether they should be placed into the court system or in a diversion program. If your son or daughter was picked up and accused of an offense in Clearwater, St. Petersburg, Largo, or any of the surrounding areas, it is important that you speak with an experienced Pinellas County Juvenile Defense attorney.
Larry Sandefer has handled the defense of juvenile offenses since 1986. Prior to that he was a Division Director in the state attorney's office for Pinellas and Pasco Counties.
Once in the court system there are many things that may occur regarding charges against a juvenile. These can range from probation, acceptance onto a "plan", or placement in a program or camp. These different possibilities depend on the type of offense, past arrests, the age of the juvenile, and other factors. Sandefer Law Firm can help you and your child make the best decision for the situation.
WHEN CAN A JUVENILE BE CHARGED AS AN ADULT?
CAN THAT BE PREVENTED OR CHANGED?
Anyone under the age of 18 is considered a juvenile unless they have been previously certified up as an adult. A juvenile may be certified up as an adult by the state attorney's office without judicial approval under certain circumstances and based upon age. Upon motion, a judge may certify a case up to adult court.
If a juvenile is certified as an adult he or she is subject to adult penalties. There are instances in which a juvenile who has been certified as an adult may still be able to be sentenced "back down" as a juvenile. The Department of juvenile Justice is very heavily involved in juvenile charges and the recommendation of the DJJ is very important to a disposition on a case. It is often beneficial for a juvenile's defense attorney to become involved early after an arrest in dealing with the Department of Juvenile Justice. It may also be beneficial for an experienced defense attorney to have early contact with the office of the state attorney. How do you choose the best juvenile defense attorney for your child's case? Please review our section on choosing the right attorney and review the background and experience section. Then, feel free to call us and set a free consultation. We are here to help you.
Sandefer Law Firm is experienced in the representation of juveniles and can assist the parent and the juvenile in understanding the court system and determining what options are available and what choices can be made. Please contact us for a free consultation or fill out the contact form below.
FREE Consultation with Larry Sandefer – Please feel free to contact us with a description of your needs, all initial consultations are free.