Outstanding Warrant in Pinellas County Florida
Do you have an outstanding or active Pinellas County arrest warrant? Do you have an outstanding or active Pasco County arrest warrant?
If you do have an outstanding warrant for your arrest for either a failure to appear or even a matter you did not even know you were wanted on, we can help.
How We Can Help You?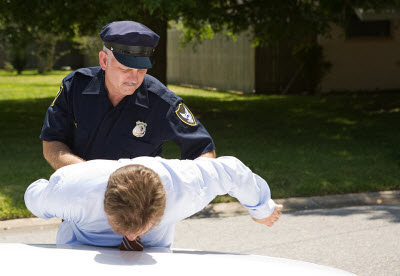 It may be possible to get a warrant withdrawn without you appearing in court, or, we may be able to set up a scheduled court appearance where you appear in court and we request that the judge release you on your own recognizance and withdraw the warrant. We will be able to offer you advice on alternatives that may be available to you under your particular circumstances. We routinely represent people who have, for various reasons, an outstanding warrant for their arrest from Pinellas County or from Pasco County or Hillsborough County. Some of these warrants are many years old and some of them are more recent.
Things to look at-What We Can Do For You
If you have an outstanding case we may want to look in to issues regarding the statute of limitations to see if the state may have lost the ability to go forward with the charge. Are witnessess still available? Is this a matter which can be cleared up without having to go to jail first? A misdemeanor warrant needs to be handled differently than a felony warrant. It may be possible to resolve your case either at the original court appearance, which would be set by us, or without you having to appear in court.
We can call the Pinellas County Sheriff's office or other agency and determine the amount of your bond, the nature of the charges, and why the warrant was issued.
Depending on the reason for the warrant, the following information will be valuable to us: Whether you reside in Pinellas her Pasco County presently, the age of the warrant, whether there are outstanding financial obligations or conditions of a previous sentence that are still not completed, whether the warrant is for a charge that involves violence or is for some other matter, and whether or not the state of Florida would be seeking to extradite you from another state should it locate you in another state. Sometimes we find it valuable for a person to do certain things to help his or her situation before we go to court on a warrant. This may involve an evaluation, paying a fine, or even doing community service. These are things we should discuss with you that will optimize our ability to obtain the best outcome possible in your case.
Can I get Bail or Bond?
Assuming that there is a bond amount on the warrant it may be possible that we can refer you to a bail bondsman and that you can be in and out of the jail in a short period of time. We can then address your case without the fear of your arrest. A bail bondsman normally charges 10% of the total outstanding bond as the fee for the bonding service. It is non-refundable. We can also discuss with you a 'direct bail' with the sheriff's office and whether that may be possible or beneficial in your case. We deal often with bonding agencies in the tri-county area of Pinellas, Hillsborough, and Pasco counties. We can help you find the right bail bondsman for your situation. Having an attorney represent you often assists in getting a bail bondsman. Many bail bondsmen do not require collateral for a bond.
Warrants for Violation of Probation or Violation of Community Control (House Arrest)
A warrant for violation of probation or violation of house arrest often has no bond. This means if you were to be arrested, you would not be able to post a bond and get out without first appearing before a judge. Most felony violation of probation warrants are set at no bond. If you have a no bond warrant, it is to important to hire an attorney before your arrest. We deal with these situations regularly. Depending on the type of violation and where it is, it is often possible for us to set up a court date to appear before the judge before an arrest and get a bond set in court and avoid an arrest. It may also be possible to work out a resolution on an entire case to avoid incarceration and arrest on a no bond warrant. Sometimes, just getting a bond amount set is important. We can help you with this and what you can do to maximize your possibility of getting a bond set and getting a reasonable bond.
If you have an active warrant for your arrest, you could be arrested at any time, and at any place on the warrant. If you are arrested out-of-state, the present procedure utilized most often is that you are held and then transported by bus back to the state of Florida. This is a time-consuming and demeaning procedure.
Your best course of action when there is an outstanding warrant is to contact an attorney before taking any further action. Having an attorney experienced in dealing with outstanding warrants is important in these situations. When dealing with a warrant time is critical. Your actions may be critical also in the ultimate outcome of your case. Let us help you. Our motto is – When Experience Counts, Count on Experience.
Call us, we are here to help you. Your initial consultation is free and confidential.
Contact Florida Criminal Lawyers
Experienced warrant attorneys
Larry Sandefer – Criminal Defense Attorney & DUI Defense Attorney
Over 30 Years Courtroom Experience
Former Lead Trial Lawyer & Division Director
Over 5000 Criminal Cases Handled
Hundreds of Jury Trials as sole or lead counsel
FREE Consultation with Larry Sandefer – Please feel free to contact us with a description of your needs, all initial consultations are free.