Sandefer Law / Larry Sandefer – GOOGLE Reviews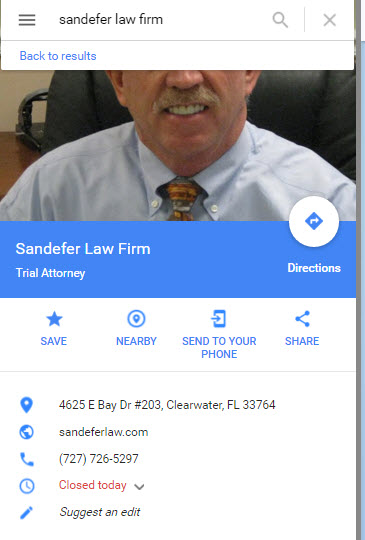 HOW TO LEAVE A REVIEW FOR LARRY AT GOOGLE…
Leaving a Google review is pretty simple and the main thing is you need to have a GOOGLE account in order to leave a review.
Once you have your GOOGLE account setup, its just a matter of clicking the above link and visiting the Sandefer Law Firms Google My Business page and clicking the Write a Review button.
Click here to visit the Sandefer Law Firm GOOGLE Page and leave a review
Once you've located the business page, it's simple: click or tap Write a Review and you'll be led through the remaining steps to finish.