Drug Defense Attorney Larry Sandefer
All of  Pinellas County and Western Florida
HAVE YOU BEEN ARRESTED FOR A  DRUG OFFENSE?
HIRE A HIGHLY RATED DRUG DEFENSE ATTORNEY 
Florida's drug laws can be much more complex than you might realize.  Defenses vary depending on the individual facts of each case and your particular circumstances. It is important that we sit down with you and go over your case and discuss defenses and the legal issues involved as well as the potential outcomes.
We would like to put our experience to work for you. If you  have been arrested for or accused of any drug charge including serious offenses such as Drug Trafficking, Drug Possession, Doctor Shopping, Sale of a Controlled Substance call us for a free and confidential evaluation of your case and consultation.
Felony drug charges we defend regularly include-
possession of cocaine
possession of oxycodone
possession of heroin
possession of OxyContin
       possession of fentanyl
possession of marijuana
possession of Valium or diazepam
possession of Xanax or alprazolam
possession of morphine
possession of crack cocaine
possession of marijuana oil and derivatives
possession of designer drugs
sale in each of these drugs or trafficking
      It is important that you act quickly and obtain the help of a knowledgeable and experienced Clearwater,  St. Petersburg, and Pinellas County drug defense lawyer.  Choosing the right attorney is important.
It is important that you have an attorney on your side. Larry Sandefer is a former prosecutor where he rose to the level of division director and was also a lead trial attorney.  He has an understanding of the procedures and decision-making processes and considerations on both sides of a criminal case.  As a defense attorney he was the first attorney in the 6th Judicial Circuit of Florida (which includes Pinellas and Pasco Counties)  to attain Board Certification as a Specialist in Criminal Trial Law.  this board certification includes drug charges and accusations.
What is "The State Attorney Invest" on your case
After your arrest, usually within about two weeks the State Attorney will look at your arrest and decide what charges to file or, in some cases whether to file charges.  the state attorney is generally aggressive in drug cases and especially drug related crimes that involve theft or violence.
We can fight the stop, the search, the allegations on your case.  Call us and see what  we can do  to fight the charge in your case or resolve it favorably for you
 Fourth Amendment Issues 
Many drug cases start out with a "simple"  vehicle traffic stop, then a search of your car.   These types of stops implicate the Fourth Amendment which prohibits  unlawful searches and seizures.  The Fourth Amendment can be and  is a big part of defending drug cases.  One of the first things we will discuss with you and concentrate on is whether a stop is legal or not under the Constitution and relate it to your particular facts. If it is not a vehicle stop situation it will very likely be a search situation. How a search came about or was made is critically important in your defense. There are three levels of contact recognized under the law. There is voluntary contact with law enforcement, founded suspicion that crime is occurred, and probable cause to arrest.  We will discuss these aspects of your case with you in detail in reviewing your options and defenses.
Your case may be one that we can fight and get dismissed by a motion to dismiss or to suppress for constitutional violations
Resolving Your Case
Plea bargaining may come in to play in drug cases. If you wish after we discuss defenses to your case we can talk about possibilities of dismissal, reduction in charge, or lessening the sentence exposure, including preventing a formal conviction.   Or, we may decide that the best option in your case is to demand a jury trial.   You should know that if the statutes call for a minimum mandatory prison sentence such as with a charge of Trafficking, under the law, a judge may not have the authority to reduce such a minimum mandatory prison sentence. That discretion lies totally with the Office of the State Attorney. We can discuss with you procedures and  ways to try to avoid that minimum mandatory sentence, including, of course, winning at a jury trial or a motion to suppress.
Talking with a former prosecutor, especially one who was a division director as well as a lead trial attorney,  and an experienced drug defense trial lawyer is important.  You should be aware that there are many former prosecutors or public defenders that are now in private practice.   All former prosecutors do not have the same level of experience.  As a former Prosecutor Larry Sandefer was a Lead Trial Attorney and also a  Division Director at the State Attorney's office.  He has handled thousands of criminal drug cases and has tried many cases before a jury.  Division Directors make decisions on whether to file charges and what to file  and also sentencing and plea bargaining  decisions.  They train and supervise prosecutors as well as trying major cases including  major drug cases.  Larry Sandefer is one of a very few defense attorneys in this area who served both as a lead trial attorney and a division director.  He will be glad to  assess your case and discuss with you what options and defenses you May have in your case.
This consultation is free, even if you do not ultimately retain the firm.   Every case and every person is different.  You are different and your case is unique.   Every fact pattern must be assessed separately, every situation and even every police officer and even what a Judge's tendencies are.  What may work in one person's case may not be what works in your particular case and another approach may be needed.  One size does not fit all when it comes to defending someone on a criminal drug charge.  We know.
CALL US NOW – 727-726-5297                                                                                                                                                                                                                              
FOR MORE INFORMATION THAT MAY BE OF HELP TO YOU,  PLEASE CLICK THESE.
[dt_divider style="thick" /]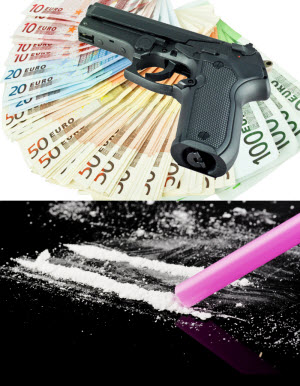 If you need a Pinellas County drug defense attorney, a Clearwater drug defense attorney, a St. Petersburg drug defense attorney, a Pinellas County trafficking defense attorney, a Clearwater trafficking defense attorney, or a St. Petersburg Trafficking defense attorney contact Sandefer law firm.  Criminal Defense and Drug Crime Defense Serving Clearwater, St. Petersburg, Pinellas County, Pasco County, Tampa, the Bay Area, and the State of Florida for over 35 Years.