Call Sandefer Law Firm if you have been accused of any form of ChildAbuse
We Regularly Handle False Child Abuse Allegations
If you are Accused of Child Abuse You Need a Highly Rated Defense Attorney*
Shaken Baby Syndrome Defense
Child Neglect Defense
Child Abuse Defense
Child Sexual Abuse Defense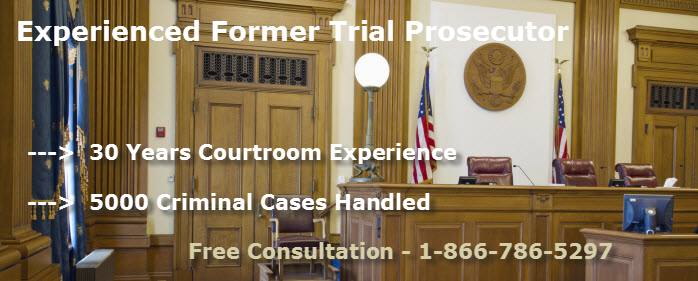 Child abuse allegations can be claims of sexual abuse or physical abuse. For allegations of sexual contact or sexual abuse please see the section of this website entitled sex offenses, which includes information on sex offenses regarding children.
Child abuse, under Florida statutes, is defined as the intentional infliction of physical or mental injury upon a child or an intentional act that could reasonably be expected to result in physical or mental injury to a child, or the active encouragement of any person to commit an act that results in or could reasonably be expected to result in physical or mental injury to a child.
     Child abuse also includes child neglect. A caregiver's failure to provide a child with care, supervision and services necessary to maintain the child's physical and mental health including such things as food, nutrition, clothing, shelter, medicine, and other things that a prudent person would consider essential for the well-being of the child or the failure of the caregiver to protect a child from abuse or neglect may constitute child neglect. The caregiver does not have to be a parent.
      Aggravated child abuse occurs when a person willfully tortures, maliciously punishes, or unlawfully cages a child or if the person knowingly or willfully abuses a child and causes great bodily harm, permanent disability, or permanent disfigurement to the child. Aggravated child abuse is a felony of the first degree. Willfully or by culpable negligence causing great bodily harm, permanent disability or permanent disfigurement to a child is a felony of the second degree. Willful abuse of a child without causing such permanent injuries a felony of the third degree. Also, culpable negligence without causing bodily harm, permanent disability, or permit disfigurement is a felony of the third degree.
As you can imagine, penalties for child abuse and aggravated abuse can be substantial. That is why you should seek the best child abuse defense attorney for your case.  We have the experience and track record.
Child Abuse is a target crime of law enforcement.  Most police departments have special child abuse detectives and divisions dedicated to investigation of child abuse or neglect allegations.   DCF and Child Protective Services (CPT) will also get involved in these investigations.  Often all three agencies will show up at your door.  Do not go it alone, even if you believe there is no basis for the accusation or someone has a motive to make it up.  Because of the emphasis on this crime, sometimes law enforcement becomes blinded in what they think is trying to help the child, and they may see or misinterpret things differently.
Defending The Stigma of the Accusation of

Child Abuse, What

we can do for you
Sandefer Law Firm is skilled in the defense of those accused of child abuse or child neglect. Make no mistake, these are serious cases and the state takes them very seriously.  Many times there is an investigation before an arrest and a 'suspect' is notified or is aware of being investigated.   This is when you  must get an attorney involved on your side.   Child abuse and child neglect cases often need the assistance of medical experts or psychologists. Sandefer Law Firm has access to the necessary highly qualified experts to assist in the consultation and defense of child abuse, shaken baby syndrome, and child neglect.  We need to discuss with you defenses that may apply in your case including whether an injury was intentionally caused or could have been unintentional.   If there is an injury, what is the degree or type of injury? Contesting or evaluating the cause of an injury can be critical in a child abuse case. Often the use of a private investigator can give us critically useful information to help you. Depositions of alleged victims or parents are both delicate and very telling. Experience in these areas can also be critical in your defense. We can also advise you on things you can do to assist in your own case. Working closely with our clients is important in defending child abuse and child neglect allegations.
Whether an act is 'malicious' as contemplated by the statute is something that we look closely at.  Child "neglect' is a difficult charge to define. What is, or is not, negligent or what is a dangerous act is often debatable and a as a result can be a successful aggressive defense to many allegations. Is the person accused as a caretaker and does that legally fit the definition under the statute? Maybe not. Many times parental punishment also called corporal punishment which results in injury is an issue.  Can a parent punish his or her child?  What punishment is too much, and was the punishment  "proper" and reasonable or did it rise to the level of being illegal.
Injuries may be reported by a doctor or emergency room to police and an issue may be how an injury was caused. Was it an accident or intentional? Who caused it?  Can it be proven?  Is there a motive for someone to fabricate or exaggerate a claim?
Experts are often necessary to properly defend against these allegations. Motivation of the accuser to report a 'crime' or accuse someone of a crime is more common than people believe and it  is something to be explored. Is there a motive for someone to fabricate or exaggerate accusations?   Is there a custody battle pending or other issues involving the child? We often deal with these situations.
      Shaken Baby Syndrome is often used as a reason for an arrest on child abuse or murder. Medical and scientific knowledge and principles regarding this 'syndrome' have brought it's validity into question in recent years. The force necessary to cause injury to a child and the nature of the injury once thought to indicate 'shaken baby' can be challenged and can be a defense to these types of allegations. Talk with us if the accusation is shaken baby syndrome.
Inadmissible "confessions' or statements
As in any case, but sometimes more frequent in injured child or baby cases, are so called 'confessions' that may have been coerced by improper questioning techniques or misinterpreted by police.  The accuracy of statements and how they were obtained are important.  We will go over your allegation in detail and discuss with you any thing that may be useful in defending you. There are experts in coerced confessions we can consult with if need be, and motions can be filed if a confession is coerced or a statement is gathered by improper influence.
False child abuse allegations
Many allegations are based on false or made-up allegations. Larry Sandefer is experienced in defending cases of false child abuse allegations. He has attended national seminars and workshops on this topic and has consulted with and used experts in the field of false child abuse allegations.  If you are the victim of a false accusation of child abuse then you need an experienced false child abuse allegation defense attorney. Call us!
DUI with a child in the car as child abuse
It has become increasingly more common for the police to arrest someone on a DUI, and if they have a child in the car, to charge them with child abuse or child neglect. There are defenses to these charges and often the felony added on to the DUI can be dismissed or appropriately dealt with.
If you have been charged or accused of child abuse or charged or accused child neglect you need to consult with an experienced Pinellas County child abuse lawyer, an experienced Pasco County child abuse defense lawyer, Or an experienced Pinellas County or Pasco County child neglect defense lawyer. These accusations and charges should not be taken lightly. You should not assume that the authorities will 'see the light' and drop or dismissed charges.
Our consultations are free and confidential. Hiring an experienced Pinellas or Pasco county child abuse attorney should be your first step when accusations made against you.  We can not tell you how many times over the  years we have been able to actually prevent charges from being filed after an arrest by getting involved.  Every case is different and you should discuss the facts of your case with us thoroughly.
     Your initial consultation is free. It is also strictly confidential. We encourage you to ask others, compare experience and qualifications on this important matter, then call us. Let us earn your trust and ask us what we can do for you.
Contact Florida Child Abuse Lawyers, Clearwater Child Abuse Defense Lawyer, St. Petersburg Child Abuse Defense Lawyer, Pinellas County Child Abuse Defense Lawyer, Pasco County Child Abuse Defense Attorney
   *AVVO rated Superb, Bar Register of Preeminent Attorneys in America, Board Certified in Criminal Trial Law, Super Lawyer designation 2009
Larry Sandefer– Board Certified Specialist in Criminal Trial Law