Pinellas County DUI lawyer
Sandefer law firm is a Pinellas County DUI defense firm located in Clearwater with a satellite office in St. Petersburg Florida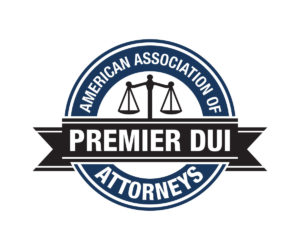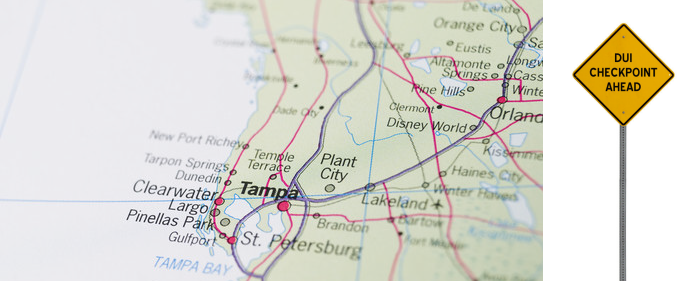 Larry Sandefer has been practicing criminal law for over 35 years and was the first attorney in Pinellas County Florida to attain the title of Board Certified Specialist in Criminal Trial Law, which includes DUI and DUI related criminal charges  .  Criminal trial certification includes the field of DUI defense, DUI manslaughter defense, and criminal driving charges in Pinellas County as well as the entire state of Florida.
We invite you to call or come into our office and discuss your case. DUI charges are more complex than most felonies and other charges and the penalties and ramifications are substantial.
One thing that is always of the most importance in a DUI case is  'the stop'- a good Pinellas  County DUI lawyer will look into the basis of the stop if your DUI charge was based upon a traffic stop.  There may be grounds to have your entire case dismissed or some of the evidence, including the breath test, suppressed if there were errors made by the police or the stop was illegal or done improperly.    We have handle thousands of DUI cases and filed scores of motions regarding bad stops.  Let us evaluate your specific situation and go over it with you.
If there was a crash, and blood was drawn, there are unique issues involving when and whether the police may even order that blood to be drawn and what may constitute a valid consent to draw blood.  Who may draw the blood and how it is analyzed is critical in the prosecution of a Pinellas County DUI case.
When looking for a DUI defense lawyer for your Clearwater, St. Petersburg, or Pinellas County charge, you should also discuss whether or not your DUI may be able to be reduced to a reckless driving charge or other charge.  An experienced Pinellas County DUI defense lawyer will be able to discuss these matters with you and thoroughly investigate the facts and circumstances of your case and how they relate to negotiations with the Pinellas County state attorney's office.  The Judge assigned to your case is something we can discuss with you as well. We have extensive experience with Pinellas County judges who deal with DUI charges.
The Experience of a  Former Pinellas/Pasco Prosecutor
Larry Sandefer is a former prosecutor where he held the position of lead trial attorney as well as division director   As lead trial attorney and as division director he supervised DUI court, and he oversaw and trained DUI prosecutors regarding charges involving misdemeanor DUI, multiple DUI, felony DUI, DUI manslaughter, and the vehicular homicide.  As a defense attorney he has handled hundreds of DUI cases and numerous jury trials.  Valuable experience in these areas and in evidence presented on these cases is important to defense of a DUI, DUI manslaughter, or vehiclular homicide.
It is important to know the weaknesses of the state's case as well as what may be important in approaching the state attorney who will be making decisions in the prosecution of your DUI charge.  Experience matters. If you are serious about finding the best DUI defense attorney for your case, hiring an experienced Pinellas County DUI defense attorney should be of utmost importance to you.
DUI Continuing Education Schools/Seminars
DUI,- Defending with Ingenuity, Las Vegas, NV, 2003, by the National Association of Criminal Defense Attorneys and the National College of DUI Attorneys
Winning with DUI, Las Vegas, NV, 2008, 2009 by NACDL and National College of DUI Attorneys
"Blood, Breath and Tears", presented by the Florida Bar, 1998, 2000, 2005, 2007, 2010, 2013, 2017, 2018.
Intoxilyzer 8000, Fl Bar 2005, 2010
"Masters of DUI", Fl Bar, 1999, 2009, 2014, 2015
Strategies in DUI cases, Lorman 2000, 2005
DUI defense tactics 1997
Larry is also recognized in the Bar Register of Preeminent Lawyers and named one of the Top Lawyers in Tampa Bay by Tampa Bay Magazine since 2010.
Types of DUI cases handled by Sandefer law firm include:
DUI in a motor vehicle
Boating under the influence – BUI
DUI manslaughter
Felony DUI
Vehicular homicide
Multi-offender DUI charges
DUI controlled substances or drugs
DUI with serious injuries
FREE DUI CONSULTATION
For more information on Clearwater, St. Petersburg, and Pinellas County DUI defense contact us for a free and confidential consultation.