Bicycle, Boating, and other DUI Accusations
Drug or prescription medication DUI's, DUI on a Bicycle, Moped, Boating DUI's or 'BUI's'
Controlled Substance DUI's
Many DUI cases involve the accusation of impairment due to drug ingestion. Not only are we experienced in this area, we have access to experts including well known and respected chemists and toxicologists to review your case and offer testimony if necessary. Well known experts we have utilized in DUI defenses have included medical doctors, former police officers and instructors, engineers, toxicologists, and biologists. We can talk with you and discuss if an expert can help in your case. Many people do not realize that a person can be arrested for DUI even if they are on valid prescriptions with no alcohol. That's right. The law in Florida makes it illegal to drive or be in actual physical control of a motor vehicle if you are under the influence of a controlled substance to the extent that your normal faculties are impaired even if you are prescribed the medication. Also, prescriptions mixed with alcohol can also result in a DUI charge. This is called the synergistic affect, where a smaller amount of alcohol combined with the prescribed amount of a medication can impair someone's physical abilities. Whether you can win your case or get it reduced depends on many factors unique to your case. Come in for a free consultation and we can go over your case and potential defenses to your particular set of circumstances.
DUI on a Bicycle, Yes!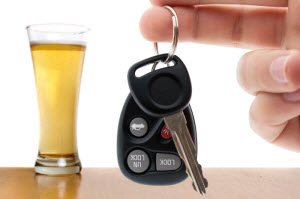 Did you know that a person can be charged with DUI on a bicycle, a moped, a scooter, or a boat? We have represented people in all of those situations. Each situation is different and unique aspects of the law and defense may apply. If you drive on a roadway or area accessible to the public, no matter what you are 'driving' can cause you to fall under the DUI laws in Florida.
DUI prosecutions are handled differently in Pinellas County, Pasco County and Hillsborough County. Both Pinellas County and Pasco County are the same Judicial Circuit with the same State Attorney, however, the procedures in each office are somewhat different and the law enforcement agencies have different policies and procedures in those counties which we are familiar with. Hillsborough County has it's own policies and procedures which differ from the 6th Circuit. In fact, Hillsborough county now has a program for first offender DUI's that allow for a change in charge from DUI or other alternatives. At Sandefer Law Firm our 35 plus years of experience and knowledge helps us, and you, in defense of your case. Larry Sandefer is an experienced Clearwater DUI attorney, St. Petersburg DUI attorney, Pinellas County DUI attorney, Pasco DUI attorney, and Hillsborough DUI attorney.
Mr. Sandefer has been a DUI trial attorney for over 35 years. DUI and DUI Manslaughter cases have been and remain a large part of his practice. He has handled hundreds of DUI cases and tried many DUI, BUI, and DUI Manslaughter cases. Ask him about his results. He is a member of the Bar Register of Preeminent Lawyers, named one of the top 100 trial lawyers by the National Trial Lawyers Association, he was named to Florida Super Lawyers in 2009, American Association of Premier DUI Attorneys and he has kept abreast on the latest developments locally and nationally in DUI defense attending national and Florida seminars regularly. (see below). He supervised and trained DUI prosecutors while a Division Director at the office of the State Attorney.
Our fees are quite competitive, especially when you take into account the experience and reputation of the lawyer you choose to represent you.
It is your case, remember: When Experience Counts, Count on Experience.
* FREE DUI Consultation – Please contact us with a description of your needs, all initial consultations are free and are confidential. There is no obligation and no pressure. Know your rights and your options.
FLORIDA DUI DEFENSE TOPICS
Pinellas County DUI Lawyer