SANDEFER LAW / LARRY SANDEFER AVVO REVIEWS

HOW TO LEAVE A REVIEW FOR LARRY AT AVVO…
#1- Visit the Larry Sandefer AVVO Page here
#2- On this page, scroll down a little until you see the box in middle of page that says to Review George Sandefer…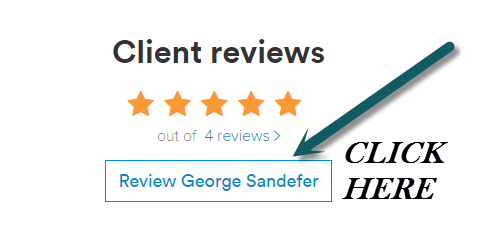 #3- This will then take you to the
AVVO Review page of Larry Sandefer. You will fill out the form and leave your review.
Avvo has certain Review Guidelines. You can only leave a review for Sandefer Law if you have been a past client of Larry Sandefer.
Avvo only allows reviews for your attorney. Please do not leave a review for a lawyer you did not hire or consult with.
Be specific. Explain what your lawyer did (or failed to do) with your case. We will only accept reviews that clearly indicate they were written by an actual client.
…but not too specific. Leave out any personally identifiable information (e.g. your name or email address).