POTENTIAL CONSEQUENCES OF A FLORIDA DRUG CONVICTION
The consequences of a drug charge can range from a minimum mandatory sentence in trafficking cases  of 3 years, 5 years, 15 years, up to a statutory maximum penalty on a single trafficking charge of 30 years in state prison.  However, probation may also be a possible sentence in many cases, even in trafficking cases under certain circumstances. Those circumstances are the important thing to discover.   Many people also do not know that a person's driver's license will be suspended if he or she is 'adjudicated guilty' of a drug offense.    Even minor drug charges can cause major problems. There are ways in which a driver's license suspension can be avoided, even if you are guilty of being in possession of a controlled substance.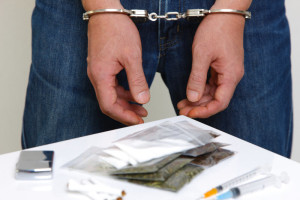 It may be possible to enter a plea to a drug charge and yet not lose your drivers license. This can take place if the judge 'withholds adjudication.'   Ask us about this as a possibility in your case.  In certain cases a person may be eligible for Pre Trial Intervention.  This is a diversion program mostly for first offenders which allows them to basicly do the same thing as if they were on probation for a period of up to 18 months and then, if they successfully complete the program, the charge will be dismissed.  This is something you definitely will want to discuss with an experienced drug defense attorney when you are discussing defenses and options in your particular case.
Mandatory sentences can also be avoided in some cases. The Florida Sentencing Code or Punishment Code as it is sometimes called, allows for sentencing 'departures' under specific circumstances. A departure is a sentence below what the code tells the Judge he or she is supposed to sentence a person to.  Many charges or groups of charges will call form minimum prison sentences under the Code.     Sandefer Law Firm is aware of these circumstances and will discuss which ones may apply to you and things which you may be able to do to help your case. We will explore with you potential defenses to your case and alternatives to trial. These may include issues on whether the search was legal under the 4th Amendment, or whether a vehicle stop was legal.    Also, a trial may be the best option for you, or you may want a trial after going over the state's case that they believe they have against you or after having considered the best offer the state is making to you.
Getting an attorney on your side to protect your rights and explore your defenses can significantly increase the potential of a favorable outcome in your case. When you are looking for the best drug defense attorney in Pinellas County for your case or the best drug trafficking defense attorney in Pinellas County/ Clearwater/ St. Petersburg, or in Pasco County, or the surrounding areas for your situation,  include us in your search. Check out Larry Sandefer's background, extensive experience, and credentials , then contact us.      And don't forget:
When Experience Counts, Count on Experience
We will be with you every step of the way.
OTHER FLORIDA DRUG TOPICS YOU SHOULD READ ABOUT
Defenses in Drug Cases in Florida
Contact Larry Sandefer –Pinellas, Clearwater, St. Petersburg Drug Defense Attorney & Drug Trafficking Lawyer
Over 30 Years Courtroom Experience
Former Lead Trial Lawyer & Division Director
Over 5000 Criminal Cases Handled
Hundreds of Jury Trials as sole or lead counsel