Florida Drug Defense Dr. Shopping Attorneys
PRESCRIPTION FRAUD AND DOCTOR SHOPPING
The charge of doctor shopping can occur when someone obtains a prescription for the same narcotic drugs from two different doctors within a 30 day period.  If that person does not notify the doctor of the other doctor's prescription that can constitute a violation of the doctor shopping statute.  There are unique defenses to Doctor Shopping which should be discussed and you should obtain the advice of an attorney experienced in Doctor Shopping charges in Clearwater/St. Petersburg/Pinellas county.
What We Can Do For You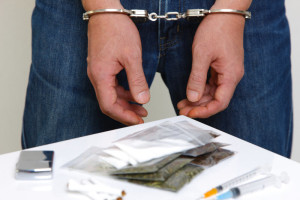 Prescription drug trafficking, prescription fraud,  and doctor shopping have become  major subjects of arrest. Often people become addicted from a legitimate injury and prescriptions given to them. They become more dependent and, ultimately, an arrest may result for illegal obtaining of those prescription drugs. It may be possible for a drug trafficking charge to be amended or changed to another charge such as obtaining a prescription by fraud under certain circumstances.
Larry Sandefer is familiar with the procedures for obtaining a reduction and the circumstances which may make this possible in your case to secure a reduction or change in charge and he has presented many such cases to the State Attorney.

Each case is different and each set of facts and circumstances is unique as well as each person. You are unique and your case is unique. Your circumstances are unique. You should contact an attorney who understands this and your particular circumstances to knows how to best present this to the state attorney's office and to the judge.    Please contact us so that we may sit down and talk about your case and explore options which may be available to you, including things that you can do to help your own case.
The consultation is free and it is in the strictest of confidence
OTHER FLORIDA DRUG TOPICS
Contact Florida DRUG Lawyers
Larry Sandefer – DRUG Attorney & Drug Trafficking Lawyers