Theft Offenses in Florida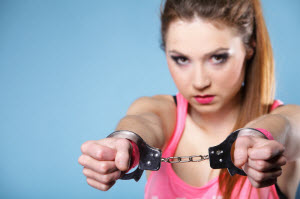 Theft offenses are categorized as crimes of dishonesty. Remember, A theft accusation or conviction can have long-term affects on a person's livelihood. Keeping your job or being able to apply for a new job may be important to you and a theft conviction can have an effect on that. In many cases even your freedom may be at stake if you are convicted of a theft crime or fraud.  A conviction of a theft or fraud charge can even affect your ability to get an apartment! It is not the type of accusation that you should take for granted. You should talk with an experienced theft crimes defense attorney or an attorney experienced with fraud cases and schemes to defraud. There are often ways to avoid a conviction even without having to win at trial.
What do I do if I have been arrested for grand theft or arrested for petit theft?
     Always, call a criminal defense lawyer who handles accusations of theft, fraud, scheme to defraud, or stealing offenses in Pinellas County, Clearwater, St. Petersburg, or Pasco County.  Our consultations are free and there is no obligation, really.
Do not talk with the police or the prosecutor. Know what to do or not do if you are arrested or accused.
A theft charge can be a misdemeanor or a felony. If you have been arrested or accused of a theft charge call Sandefer Law Firm for a free and confidential consultation.  Call us when deciding on hiring the right attorney for your case. Most often we can meet with you the same day. Someone is usually available on weekends by appointment too.
Theft cases include shoplifting, dealing in stolen property, forgery, fraud, worthless checks, identity theft, and schemes to defraud, consumer fraud, and burglary.
Shoplifting
Shoplifting, or retail theft as it is often called, can be a misdemeanor if it is under $300.00 worth of merchandise or a felony if it is $300.00 or more. The state can, if they want to, total the sum of all items that they believe that they can prove were stolen. The potential punishment and even the degree of the felony will be enhanced as the value gets higher. A misdemeanor theft is punishable by up to 60 days in jail on a first offense or up to one year in jail on a second or subsequent misdemeanor theft offense. A third or more petit theft can be reclassified as a third degree felony no matter how small the value . There are other specific instances where a theft is reclassified to a higher offense which may also apply. F.S. 812.014.
I did not leave the store, how can they charge me?
      You do not actually have to leave with an item from a store or a person's house or car for the state to charge theft. A theft occurs under Florida law if a person 'knowingly obtains or uses, or endeavors to obtain or use, the property of another with intent to either permanently or temporarily deprive the other person of the right to the property or a benefit from the property or to appropriate the property to his or her own use or the use of another person not entitled to it.'    In other words, under the law, a person only has to have the intent to take something and do something toward taking it, like putting it in a pocket,  but the person does not have to actually get away with it, so to speak. That is why a person may get arrested for a retail theft who has not left the store with the items. People often get arrested inside of a store with items in their purse or pocket but they have not left the store.  These cases can, however, be difficult for the state to prove.  It is difficult to prove someone's intent or state of mind.
In fact,  lack of intent is a defense to a theft case. In other words, if you did not intend to steal an item, for example you forgot about it, or did not realize you did not pay for it, that can be a defense to the charge of theft. You should discuss thoroughly everything that happened leading up to and during the event with an experienced shoplifting defense attorney or theft crimes attorney. Larry Sandefer has extensive experience in this area.
Defenses to theft include insufficient proof of intent or lack of intent to steal. As just indicated, a person has to intend to steal for it to be a crime. Forgetting about something would not be theft. If something appears abandoned and someone takes it, then the intent may not be present. Often the state depends on circumstantial evidence to prove a theft. While circumstantial evidence may be used, circumstances must point only to guilt  and there can be no reasonable hypothesis of innocence in order for the state to be able to prove the charge of theft, scheme to defraud, fraud, or stealing. There are other defenses that may apply to your individual situation and you should speak with an experienced Pinellas County theft defense attorney about your case.  Larry Sandefer is Board Certified in Criminal Trial Law and was the first attorney in the 6th Circuit go gain this distinction.   We are available anytime. We have a 24 hour answering service for emergencies. Call us at 727-726-5297, if it is after  hours just hit extension 1.
Dealing in stolen property
Pawning a stolen item or selling stolen property to someone, even if you are not the one who stole it, constitutes the crime of dealing in stolen property. This charge most often arises when an item someone reports as stolen is pawned or is sold to another person. Most pawnshops have cameras and a fingerprint is required by a person who is pawning an item. Dealing in stolen property is a second-degree felony carrying a maximum penalty of 15 years in prison. A person is guilty of dealing in stolen property if they know, or they should know, that the property is stolen. Lack of knowledge that the item is stolen is a defense to dealing in stolen property. Proof that someone presented false identification, or possessed recently stolen property, can be used by the state attorney in an attempt to show that a person knew the property was stolen and to try to secure a conviction on this charge. Sometimes bargaining can result in a reduced charge of false verification of ownership or  a more appropriate charge. This plea bargain can allow a withholding of adjudication and possibly make a person eligible for a record sealing or expungement later.  A second degree felony according to the sentencing code ordinarily requires a person to be adjudicated guilty, or be a convicted felon,  upon a plea or finding of guilt. You should discuss not only defenses with an attorney but also if you might benefit from or be able to get a reduced charge.
Fraud, RICO, Embezzlement
The Florida legislature has enacted special statutes regarding communications fraud. In an effort to do this laws regarding schemes to defraud and organized fraud, also known as RICO, or, racketeering influenced corrupt organizations, have been written specifically in regards to communications offenses as well as other offenses. This also includes offenses such as fraudulent use of credit cards embezzlement, employee theft, as well as many other types of fraudulent activities. Fraud covers a broad spectrum of allegations.
Grand theft in an amount over $100,000, a scheme to defraud in that amount or more, and other types of theft or embezzlement can be a first-degree felony which can carry up to 30 years in state prison.
If you been arrested for any offense involving theft, fraud, embezzlement, or a scheme to take property it is important to contact an experienced Clearwater theft crimes attorney to discuss your case. If you have been suspected or accused of any theft offense including employee theft or embezzlement or a scheme to defraud contact us before you talk to the police  to discuss what actions you should take prior to being questioned or contacted by law enforcement.  Trying to out talk the authorities seldom works.  We have handled many cases before an arrest where our advice and help led directly to someone not being charged.. Larry Sandefer is experienced in theft crimes defenses and options.
White-collar crime
Consumer fraud
White-collar crime normally involves accusations against business owners or investors but  includes employee embezzlement and public funds embezzzlement, as well as fraud, consumer fraud, mortgage fraud, misrepresentation and other types of theft offenses involving persons or entities involved in a business relationship or business enterprise.   Larry has handled hundreds of these types of cases and represent persons in all walks of life from large corporate officers, to small business owners, attorneys,  and government workers and  supervisors.    Call us for a no fee confidential consultation.                                                                                                      Consumer fraud often is a type of theft offense involving a business owner or contractor. This may happen when a business or business owner is charged with defrauding a customer or a consumer. It also applies to contracting  without a license.   There are specific statutes and laws both locally and statewide regarding licensing issues for contractors, handymen, and specialty contractors and criminal charges against contractors, handymen, and specialty contractors that are specific to this area of the state. Pinellas County Florida has specially enacted specialty contractor statutes that apply only to work done in Pinellas County. Certain types of work performed by an unlicensed contractor can be classified as criminal offenses. These can range from misdemeanor charges to felonies. And, often the state attorney adds the felony charge of failure to maintain workers compensation insurance to a charge of contracting without a license, making a minor misdemeanor into a felony offense.
Consumer fraud also includes situations where a consumer feels that a business person has taken advantage of them or not done the work claimed to have been done, where they claim a contractor or worker 'ripped them off'. Most often these cases are instigated by a complaint to the consumer affairs division of the state attorney's office. If you have been accused of this type of offense or someone has threatened to accuse you, you should contact an experienced Pinellas County consumer fraud attorney or Clearwater business crimes defense attorney and discuss these matters. Sandefer law firm has successfully handled many of these types of cases. Contact us for a free and confidential consultation.
If you are in need of an attorney for any theft offense or you need a Pinellas County grand theft attorney, Pinellas County fraud attorney, Pinellas County shoplifting attorney, a Pasco County Grand theft attorney, Pasco County fraud attorney, A Clearwater theft attorney, a Clearwater fraud attorney, a Clearwater shoplifting attorney, St. Petersburg theft or fraud defense attorney contact us to learn your rights and your defenses.
Larry Sandefer has been practicing criminal law for well over 35 years. Please review his experience before you select an attorney to represent you.
When experience counts, count on experience !