Clearwater Home Invasion Lawyers
Larry Sandefer – Home Invasion Crimes Defense Lawyer
Serving Clearwater, St. Petersburg, Tampa Bay and the State of Florida
Home Invasion Robbery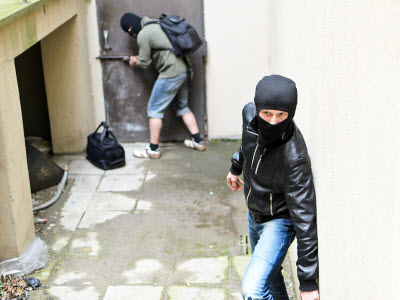 A home invasion robbery is a robbery that occurs when someone enters a dwelling with the intent to rob and does in fact robbed the occupants therein. This is a felony of the first degree hearing a maximum 30 years in prison.
If a weapon or firearm is used in maximum penalty increases to life imprisonment. For specific penalties regarding crimes involving the possession or use of firearms and any other minimum penalties, such as Florida's 10 – 20 – life statute see sections of this site on violent crimes and punishment.
Contact Florida Home Invasion Lawyers
Larry Sandefer – Criminal Defense Attorney & Home Invasion Lawyer
Over 30 Years Courtroom Experience
Former Lead Trial Lawyer & Division Director
Over 5000 Criminal Cases Handled
Hundreds of Jury Trials as sole or lead counsel
FREE Consultation with Larry Sandefer – Please feel free to contact us with a description of your needs, all initial consultations are free.