Pinellas County Criminal Lawyer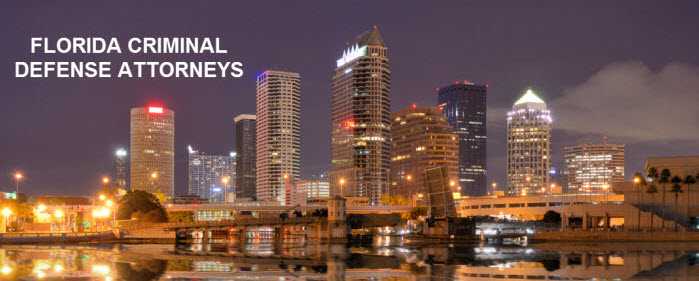 When experience counts, count on experience
Sandefer law firm defends people throughout St. Petersburg and Pinellas County. If you have been accused of or arrested for a criminal offense or a DUI in St. Petersburg or Pinellas County call us or fill out the consultation form on this page for a free, no obligation, consultation.
We have found that it is often important that we contact the state attorney's office early in any criminal charge. This allows us to talk to the state attorney regarding not filing the charge, a reduction the charge, or early discussions on disposition or trial.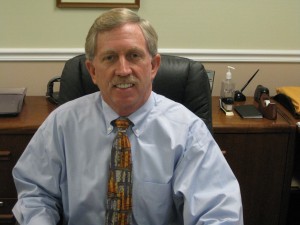 Larry Sandefer has over 30 years criminal courtroom experience and is a Board Certified Specialist in Criminal Trial Law. In fact, he was the first attorney in Pinellas and Pasco Counties to be awarded board certification in criminal trial law.
As a former prosecutor in Pinellas County, where he was a lead trial attorney and a division director, Mr. Sandefer knows both sides of a case and is familiar with not only how decisions are made by the state, but is familiar with those making the decisions.
The Pinellas County criminal court complex is located at:
14250 40 9th St. N., Clearwater, FL
Tampa Bay Criminal Defense / Tampa Bay DUI
Legal trouble can leave you exhausted and stressed. It is difficult to manage this type of situation on your own, regardless of how much you know about the law. You will need help if you want to see any positive progress in your situation. The Tampa criminal lawyers at the Sandefer Law firm are here to assist you. Having experts on your side will increase the chance of success and will help you to see positive results, even if they are not everything you had wanted. You may face a lower sentence or penalty, or you may come out of this with few to no problems. Having a Tampa criminal defense attorney is necessary to help your case.
One perfect example of needing a good defense is when you have a DUI. The Tampa Bay DUI attorneys at Sandefer Law will make sure that you get the best possible drunk driving defense attorneys on your side. Regardless of your specific case, you will have people on your side who understand the law and who can offer an incredible amount of help. Tampa Bay DUI attorneys will help you to see new possibilities. You can enjoy life and you can live without the same major stress hanging over you.
The Tampa criminal lawyers at Sandefer Law can help with various types of criminal cases, as well. Regardless of the crime you allegedly committed, having a lawyer can help. You will have a professional with experience and specialized knowledge in the field trying to get the law to work on your side. It is nearly impossible to manage this on your own. Trying alone is unlikely to help you at all, and it may leave you with more stress in the end.
A Tampa criminal defense team is available the moment that you call. With so much to go over, you will want to call immediately. Calling sooner will make it easier to go over the information and to find a solution that works for you. Planning out any case takes time so do not wait until the last minute. Taking the first step now will increase the chance of success, will get everything ready for your case, and will help everyone to know what will happen going forward with your case.
When experience counts, count on experience
Sandefer law firm represents clients in St. Petersburg, Florida and Pinellas County, including Gulfport, Bay Pines, Belleair, Belleair Beach, Clearwater, Crystal Beach, Dunedin, East Lake, Feather Sound, Gandy, Harbor Bluffs, High Point, Indian Rocks Beach, Kenneth City, Largo, Madeira Beach, Redington Beach, Ozona, Palm Harbor, Pasadena, Pinellas Park, Ridgecrest, Seminole, Tarpon Springs, Tierra Verde, Treasure Island, and surrounding areas.
FREE Consultation with Larry Sandefer – Please feel free to contact us with a description of your needs. All initial consultations are free.
Larry Sandefer – Pinellas County Criminal Defense Attorney
Over 30 Years Courtroom Experience
Former Lead Trial Lawyer & Division Director
Over 5000 Criminal Cases Handled
Hundreds of Jury Trials as sole or lead counsel