Selecting The Right Attorney for Criminal Defense & DUI Defense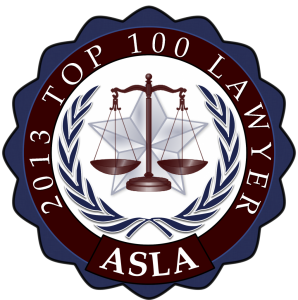 When should I talk to a lawyer?
The simple answer is as soon as possible. If you have been arrested or think you may be a suspect in a crime, you should seek advice as soon as possible. The firm will be better able to advise you on actions you should take or should not take and we will also be in a better position to gather information which may be needed for your defense. Whenever an arrest is made, the charge does not proceed to court until the State Attorney officially files a charge. It is often helpful for an experienced attorney who is knowledgeable of the system to contact the prosecuting attorney before charges may be filed. Sandefer Law Firm will do that for you. This may maximize your possibilities of a charge being dropped, being reduced, or minimizing your criminal exposure.
How Do I Select the Best Defense Attorney for My Case?
In selecting an attorney, you should choose an attorney who is well-respected in the field, among Judges and peers. That reputation will be important when you appear before the Judge and also when your attorney is negotiating your case with the prosecutor. Not only reputation, but ability and experience are important especially in negotiations and in a jury trial if needed. Sandefer Law Firm can help you. Larry Sandefer has been practicing law in the Pinellas County and Bay area for over 30 years. He is a former Lead Trial Attorney and former Division Director in the State Attorney's Office in Pinellas/Pasco County. As a Division he oversaw felony and misdemeanor trial attorneys, and he made filing and sentencing decisions. He tried major cases and homicides and responded to homicide scenes to advise law enforcement. He was one of the first attorney's in the State of Florida to become Board Certified in Criminal Trial Law and has held that certification and re-certification since 1987. He was the first attorney in the 6th Circuit of Florida (Pinellas and Pasco Counties) to obtain Board Certification. Board Certification ensures that an attorney has the highest level of experience in Criminal Trial Law, has passed a rigorous examination, has extensive trial and courtroom experience, and has received favorable evaluations by Judges and other attorneys in the area. Less than 5% of Florida attorneys are Board Certified Specialists in Criminal Trial Law.
Reputation, Experience, and Ability, are they Important in my case?
Absolutely! Whether negotiating a reduction, getting a charge dropped, or fighting the charge with motions and even  a jury trial, you need an attorney who has been there, and preferably one who has significant experience on both sides. Larry Sandefer's experience is extensive and proven. He has achieved a rating of AV* by Martindale-Hubbell, the highest rating available for attorneys. This is an evaluation by attorneys and Judges in the area who are  familiar with an attorney, and  based on an attorney's ability, experience, qualifications, and professional ethical standards of conduct. The AV rating reflects an attorney or firm which has reached the heights of professional excellence and is recognized for the highest level of skill, integrity, and ethical standards. Larry is also proud to have been selected to the "Bar Register of Preeminent Lawyers™", and Florida Super Lawyers 2009,  and named one of the Top 100 Criminal Defense Lawyers in Florida by the American Society of Legal Advocates, was named to the 2023 Edition of U.S. News and World Report – Best Lawyers (R) Best Law Firms.

When trying to find the best criminal defense attorney for such an important matter in your life or in a loved one's life, you should ask questions. If you were shopping for a heart doctor, or even your new car, you would be asking the tough questions, and you should also when you are looking for the best attorney for your case.  You should  compare reputation among court personnel, Judges, other attorneys, as well as among friends and acquaintances.  Look closely at  qualifications and experience. You should select an attorney you feel comfortable handling such an important matter and who you want standing up for you before the Judge, the state attorney,or a jury. We encourage you to check out our reputation in the legal community and we encourage you to visit Sandefer Law Firm. Sandefer Law Firm is committed to put forth our best efforts in your behalf.
* CV, BV, and AV are registered certification marks of Reed Elsevier Properties, Inc., used in accordance with the Martindale-Hubbell certification procedures, standards, and policies. Martindale-Hubbell is the facilitator of a peer review rating process. Ratings reflect the confidential opinions of members of the Bar and the judiciary. Martindale-Hubbell Ratings evaluate two categories – legal ability and general ethical standards.
In most cases it will be a definite benefit to have an attorney to at least advise you, if not represent you, throughout the process. It depends on each individual situation. It would be to your benefit to consult with an attorney before making any decision on your own. A misunderstanding on your part while representing yourself could result in a lifetime detriment to you. Your initial consultation is at no cost to you, except your time. Can you afford an experienced defense attorney? The answer is yes!
What questions should I ask when I am deciding on what attorney is right? :
How many years has the attorney been practicing this particular area of law?
How many types of cases has he or she handled and how many jury trials have they done as a defense attorney and as a prosecutor?
What types of cases have they tried and handled, in what courts, and the experience of the opposing counsel (who have they been up against)?
Is the attorney familiar with the prosecutors and the procedures and policies they follow?
Is the attorney respected in the area and by fellow defense attorneys, the prosecution, court personnel, and the Judges? Have these people hired the attorney or sought out this attorney for assistance?
Is the attorney a board certified specialist in criminal trial law by the Florida Bar (this requires an extensive background check, a comprehensive exam, re-certification on a regular basis, and reviews by fellow attorneys and Judges)?
Has the attorney held decision making positions with a prosecutor's office and is the attorney familiar with the decision making criteria and what goes in to a decision and who to contact?
Remember, there are many good experienced criminal and DUI defense attorneys available. It is sometimes difficult to distinguish one from another. Keep these questions in mind. If you know court personnel or people who have used a defense attorney, ask them. Larry Sandefer has represented persons from all walks of life including court personnel or their relatives, law enforcement personnel or former law enforcement personnel, attorneys, as well as doctors, teachers, corporate executives, retailers, construction workers, pastors and church personnel, and virtually all walks of life. Sandefer Law Firm strives to tailor representation to each individual client and takes pride in it's efforts and dedication to you.
Please review both experience and qualifications and feel free to ask more specifics and information. Visit our office, view the facilities and newspaper scrapbook, and meet the friendly and professional staff.
One of the most common questions that we are asked is
Should I get the lowest priced lawyer? Can I Afford a Good Experienced Criminal Defense Attorney for My Case?
The better question might actually be can you afford not to have an experienced defense attorney. The cost of an experienced defense attorney who has the experience and knowledge to help you will vary depending on the type of charge, your background, and the complexity of the charge. The cost to you and value to you is something you need to decide. Larry Sandefer has an extensive background beginning as a prosecutor and has been involved in the practice of criminal law for over 35 years. Even though he has devoted his long career to criminal law and has handled thousands of cases and hundreds of jury trials he believes that representation should be available and affordable. He will make every effort be fair while providing you with 100% of his efforts and abilities on your behalf.
Initial consultation is free and confidential. There is no obligation.  When you meet with Mr. Sandefer your case will be discussed as well as potential defenses, evidence, experts needed, and the time necessary on your case. What motions will need to be filed will be addressed also. Once you retain Sandefer Law Firm Mr. Sandefer will want to stay in touch with you and have regular contact with you not only to update you on your case but to obtain information and assistance from you. He believes it is important for you to be involved in the defense of your case.
Every case is important and every defense is important because it is important to you. Selecting an attorney can be overwhelming. Selecting the best criminal defense attorney for you may not be the best attorney for another person or another situation.
Call us and come in for a free consultation. The consultation is confidential, there is no obligation, and you may find it valuable in making a decision that can impact your future for the future of a loved one. We try to treat everyone as we would want to be treated if we were in your position. Often, people who are hiring an attorney do not know that attorney, or any others. They are relying on what they hear and, hopefully, who they may talk to. We will be with you every step of the way, we are here to help you.
Payment and Payment Arrangements
We will make every effort to work with you on payment. Often we will accept a payment plan. Sometimes this depends on what division of the court system the case may be assigned to, the nature of the case, and at what juncture in the case we are being hired. Most fees are a flat fee. This means that you pay one charge which will include all actions that the firm needs to take on your behalf including court appearances, telephone calls, motions, and negotiations, so you will know up front what your expenses will be. A trial is not necessary in every case and your case may be resolved by dismissal or negotiation without a trial. Therefore, we offer a fee option that does not include trial and if a trial is necessary or requested the fee for a trial will then become due.
The Legal Process & Sandefer Law Firm's Role
Being arrested is a scary time and we are here to help you know what you should do after a Florida criminal arrest. We also will help explain the legal process and what happens after your arrested.