Arrested For a Drug Offense in Pinellas County?

Sandefer Law is an experienced Pinellas County drug defense law firm.  We'll aid you in the event that you are charged with a severe crime such as drug trafficking, drug possession, Medical professional Shopping, sale of a controlled substance including cocaine, oxycodone, hydrocodone, heroine, pot or other controlled substances.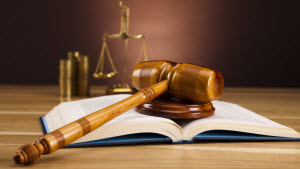 When facing drug charges it is important that you act quickly and obtain the help of a skilled and experienced Pinellas County drug defense lawyer. The State Attorney, obviously, feels they have enough evidence to convict you. It is important that you have an attorney on your side. Larry Sandefer is a former prosecutor and a former division director and a lead trial attorney, with an understanding of the procedures and decision-making on both sides of a criminal case.
When you are looking for a Pinellas County criminal defense lawyer, contact Sandefer law firm. When experience counts, count on experience. Our goal is to make available to you the highest level of legal representation. Sandefer law firm is a Pinellas County criminal defense firm located in Clearwater with a satellite office in St. Petersburg Florida. We handle criminal defense throughout Pinellas County as well as surrounding areas. For a free consultation, call us toll free at 866-786-5297.
PINELLAS COUNTY COURTHOUSES
The Pinellas County criminal court complex is located at:
14250 49th St. N., Clearwater, FL
Sandefer law firm represents clients in St. Petersburg, Florida and Pinellas County, including Gulfport, Bay Pines, Belleair, Belleair Beach, Clearwater, Crystal Beach, Dunedin, East Lake, Feather Sound, Gandy, Harbor Bluffs, High Point, Indian Rocks Beach, Kenneth City, Largo, Madeira Beach, Redington Beach, Ozona, Palm Harbor, Pasadena, Pinellas Park, Ridgecrest, Seminole, Tarpon Springs, Tierra Verde, Treasure Island, and surrounding areas.
Many clients ask "how do I find the best criminal defense lawyer in Pinellas County?" We advise you to take the time to find the best attorney for you and your case. Choosing the right attorney can make a big difference in obtaining the results you are seeking.

Sandefer law firm is an experienced Pinellas County drug trafficking defense

firm as well as the defense of all types of drug cases including physician shopping, false prescriptions, conspiracy, and sale. We're going to combat to achieve the best possible outcome in your case.
Florida Legal trouble can leave you exhausted and stressed. It is difficult to manage this type of situation on your own, regardless of how much you know about the law. You will need help if you want to see any positive progress in your situation. You need an experienced drug defense lawyer on your side, you need Larry Sandefer.
WHEN EXPERIENCE COUNTS MOST, COUNT ON EXPERIENCE. Hire an experienced Pasco drug defense attorney. Call us for a free confidential meeting and evaluation.
Larry Sandefer and Sandefer Law Firm are AV rated under Martindale-Hubble's Peer Review Rating Process. This is the highest possible peer review rating given for legal ability and ethical standards by Martindale-Hubble, the prominent national attorney rating organization
Sandefer Law Firm
4625 East Bay Drive Suite 203
Clearwater, FL 33764
Clearwater:     727-726-5297
St.Petersburg: 727-896-5297
Tampa Bay:    813-386-3300
Fax #:              727-726-6729
Toll Free:        866-786-5297