FLORIDA DRUG OFFENSE LAWYERS
When facing drug charges it is important that you act quickly and obtain the help of a skilled and experienced Clearwater/St. Petersburg/Pinellas County drug defense lawyer. The State Attorney, obviously, feels they have enough evidence to convict you. It is important that you have an attorney on your side.

Larry Sandefer is a former prosecutor and a former division director and a lead trial attorney, with an understanding of the procedures and decision-making on both sides of a criminal case.
TYPES OF DRUG CHARGES
There are many types of drug charges. Most of what we see our sales, prescription fraud, and trafficking cases. But we also see related criminal charges such as practicing medicine without a license and possession of a prescription drug without a prescription. So, if you're looking for a Pinellas County drug defense attorney, A St. Petersburg drug defense attorney, Clearwater drug defense attorney, or a Pasco County drug defense attorney give us a call. The state attorney for the 6th Judicial Circuit handles all of these locations and the Judges rotate within the 6th Circuit.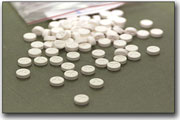 Larry Sandefer was the first attorney in the 6th Circuit to attain Certification as a Board Certiified Speicialist in Criminal Trial Law.  Call for a free, confidential initial consultation.
FREE DRUG CHARGE CONSULTATION
[Contact_Form_Builder id="9″]
WHEN EXPERIENCE COUNTS MOST, COUNT ON EXPERIENCE.
Hire an experienced Florida drug defense attorney. Call us for a free confidential meeting and evaluation.
Call For Free Consultation 866-786-5297 – Available 24 /7
Please Contact us today for your FREE initial consultation.