Arrested for a Marijuana Drug Offense in St. Petersburg?
Sandefer law firm defends people throughout St. Petersburg and Pinellas County, Florida. We can assist you in the event that you are charged with a marijuana offense such as cultivating weed, possession of marijuana or trafficking in marijuana.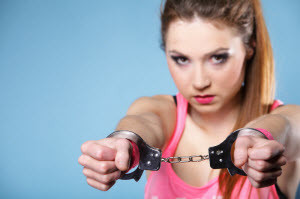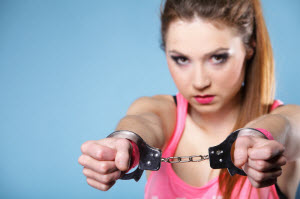 Drug offenses in St. Petersburg, Florida are to be taken seriously and you need an experienced drug lawyer on your side, contact Larry Sandefer today at 866-786-5297. When you are looking for a St. Petersburg pot defense lawyer, contact Sandefer law firm. When experience counts, count on experience.
CULTIVATING MARIJUANA IN FLORIDA
Cultivation refers to growing marijuana. Often these cases are referred to as "growhouse" cases. These cases are more serious than possession cases and can often carry severe sentences. The need or desire for medical marijuana is not a legal reason to have marijuana or cannabis plants in your possession in Florida.
SALE OF MARIJUANA
Sale of a controlled substance such as oxycodone, hydrocodone, cocaine, and marijuana, are some of the most common charges we see. The sale of most controlled substances is a second degree felony. The exception to this is the sale of marijuana less than a trafficking amount, which is a 3rd degree felony. Simple possession of a controlled substance is generally a third degree felony punishable under Florida statute 893.13. Controlled substances are listed under Florida Statute 893.03. Sales of most controlled substances are a second degree felony punishable by up to 15 years in prison. Because of the Florida Sentencing Code, numerous sales may result in a minimum state prison sentence. This may occur when undercover officers make numerous purchases and wait before the arrest is made.
The law allows that people may be guilty of possession of drugs if they are in "constructive" possession of a drug. This means that even though a person does not possess the drug themselves, if they are aware of the drug and have the ability to control it they may be considered in possession. A principle to the sale of a drug is someone who assists or aids in the sale of a drug, but does not do the direct sale. Many legal defense issues arise regarding these types of cases and we will discuss those thoroughly with you as they may apply to your case.
Trafficking in Marijuana
Mandatory Minimum Sentence
§ In excess of 25 pounds, but less than 2,000 pounds, or 300 or more marijuana plants, but not more than 2,000 marijuana plants
§ 3 years + $25,000 fine
§ 2,000 pounds or more, but less than 10,000 pounds, or 2,000 or more marijuana plants, but not more than 10,000 marijuana plants
§ 7 years + $50,000 fine
§ 10,000 pounds or more, or 10,000 or more marijuana plants
§ 15 years + $200,000 fine
When facing drug charges it is important that you act quickly and obtain the help of a skilled and experienced St Petersburg MARIJUANA defense lawyer. The State Attorney, obviously, feels they have enough evidence to convict you. It is important that you have a top notch lawyer on your side. Larry Sandefer is a former prosecutor and a former division director and a lead trial attorney, with an understanding of the procedures and decision-making on both sides of a criminal case.
Larry Sandefer has over 30 years criminal courtroom experience and is a Board Certified Specialist in Criminal Trial Law. In fact, he was the first attorney in Pinellas and Pasco Counties to b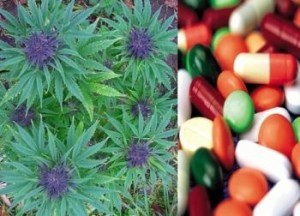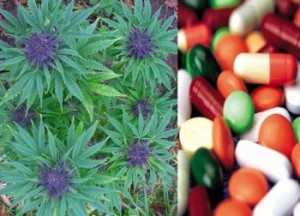 e awarded board certification in criminal trial law. As a former prosecutor in Pinellas County, where he was a lead trial attorney and a division director, Mr. Sandefer knows both sides of a case and is familiar with not only how decisions are made by the state, but is familiar with those making the decisions.
WHEN EXPERIENCE COUNTS MOST, COUNT ON EXPERIENCE. Hire an experienced St Petersburg weed defense firm. Call us toll free at 866-786-5297 for a free confidential meeting and evaluation. You can also fill out our online free consultation contact form.
Sandefer law firm represents clients in St. Petersburg, Florida and Pinellas County, including Gulfport, Bay Pines, Belleair, Belleair Beach, Clearwater, Crystal Beach, Dunedin, East Lake, Feather Sound, Gandy, Harbor Bluffs, High Point, Indian Rocks Beach, Kenneth City, Largo, Madeira Beach, Redington Beach, Ozona, Palm Harbor, Pasadena, Pinellas Park, Ridgecrest, Seminole, Tarpon Springs, Tierra Verde, Treasure Island, and surrounding areas.
–> Fill Out Free Drug Case Evaluation Form
–> Visit our St. Petersburg Criminal Defense Page
Drug Arrest in Florida?
CALL US NOW – 866-786-5297
OTHER FLORIDA DRUG TOPICS