St. Petersburg Drug Trafficking Lawyers
The Sandefer law firm is an experienced Pinellas and Pasco County drug trafficking defense firm. Put the experience of Sandefer law firm to work for you.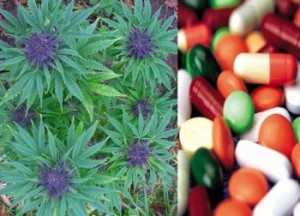 We will be with you every step of the way.  Our motto is "WHEN EXPERIENCE COUNTS, COUNT ON EXPERIENCE ."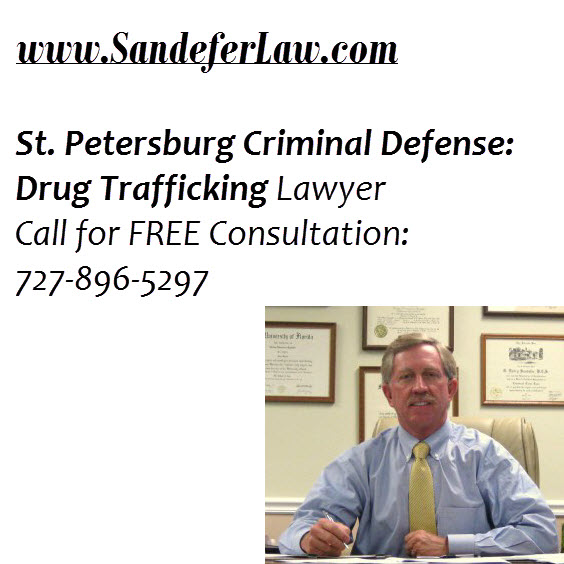 We can help you in the event that you are charged with a serious crimes such as drug trafficking, drug possession, Doctor Shopping, sale of a controlled substance including cocaine, crack cocaine, meth labs,  oxycodone, hydrocodone, heroin, marijuana, grow houses, spice,  or other controlled substances.
Were you arrested or investigated for Drug Trafficking in St. Petersburg?
       We are located in Clearwater and a satellite office in St. Petersburg, Florida.  While we cover the entire state of Florida, most of our cases are in Pinellas County and Pasco County which is the Sixth Judicial Circuit of Florida.  Why is this  important to you?  

Larry Sandefer is a former prosecutor in the Sixth Circuit where he served as both  Lead Trial Attorney and as a Division Director.

 He is one of only a few attorneys who served in both capacities. The same state attorneys office services the entire Sixth Circuit and the Judges rotate.  
The Circuit includes all of the towns in Pinellas County and all of the towns in Pasco County, including Clearwater, St. Petersburg, Largo, Pinellas Park, New Port Richey, Dade City and more.   Larry was the first attorney in the Sixth Circuit to attain Board Certification as a Criminal Trial Attorney, which includes drug trafficking.  He has handled thousands of drug cases.  
Drug trafficking, under Florida law, is a first degree felony carrying up to 30 years in State prison. All drug trafficking charges carry a "minimum mandatory" prison sentence. Even prescription drugs can be the subject of a trafficking charge. For example, Oxycodone trafficking carries the same prison term as heroin  trafficking or trafficking in methamphetamines.
[dt_divider style="thin" /]
CALL US NOW at 727-726-5297 or toll free at 866-786-5297 or send us an email
Remember all consultations are free and confidential, and there is no obligation.
Please consider us when deciding on an experienced trial attorney to represent you or advise you
OTHER FLORIDA DRUG TOPICS YOU SHOULD LOOK AT
 [dt_divider style="thin" /]
Contact Florida DRUG Lawyers
Larry Sandefer – Drug Defense  Attorney & Drug Trafficking Defense Lawyer
* Over 30 Years Courtroom Experience
* Former Lead Trial Lawyer & Division Director
* Over 5000 Criminal Cases Handled
* Hundreds of Jury Trials as sole or lead counsel