ST. PETERSBURG DUI MANSLAUGHTER
A DUI MANSLAUGHTER occurs when there is a death of a human being caused or contributed to by a person who is driving under the influence to the extent his or her normal faculties are impaired. It is a very serious accusation. The Florida Sentencing Code is what Judge's are required to follow in sentencing a person found guilty of DUI Manslaughter.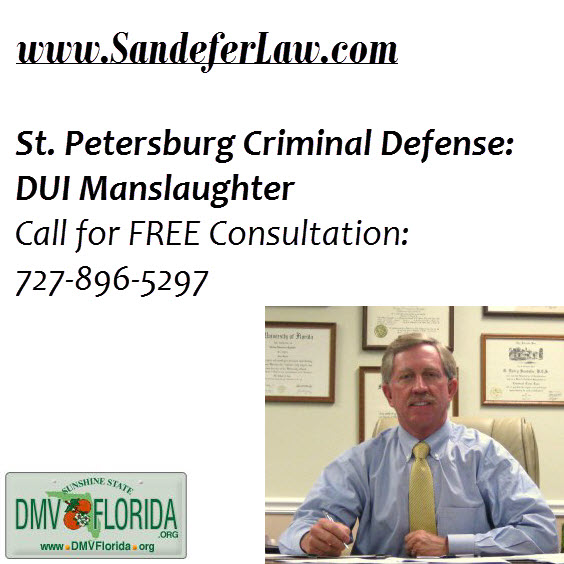 The Code is a series of scores given to different criminal offenses which the legislature has passed providing judges with punishments that should be handed down on certain offenses. Prior offenses are also given point values to score. There is a formula which is used to come up with a point value and a presumptive minimum sentence which the judge must follow.
On a conviction for DUI manslaughter the sentencing code indicates a minimum sentence in the department corrections (state prison) of approximately 10 years. Florida statutes also allow for a person to ask the judge to "depart" from the sentencing code under very specific criteria presented to the judge for sentencing considerations. Even with a departure the legislature has passed a law that does not allow a sentence lower than 4 years in prison. An experienced DUI Manslaughter is very important in defense of the charges and in mitigation of sentence.
[dt_divider style="thick" /]
Contact St. Pete DUI Lawyers
If you have been arrested for a St Petersburg DUI Manslaughter or any other type of serious DUI offense, you must contact a Florida DUI lawyer ASAP.
Fill out the online DUI Free Case Evaluation form below and explain your case in more detail.
[Contact_Form_Builder id="14″]
********